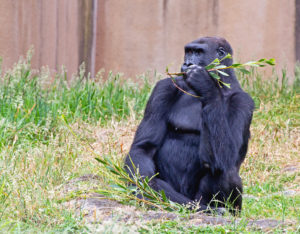 Belfast Family Fun
Does Belfast have what it takes to keep your family entertained?
We certainly feel that Belfast has plenty to offer to help entertain the younger members of the family.
To help initiate a family fun day in Northern Ireland, we have put together our Top Belfast Family fun attractions that will be sure to keep your family entertained for hours!
One of Belfast's oldest visitor attractions and a destination bound to leave the kids in 'awe' at the sights and sounds of over hundreds of animals that Belfast Zoo is home too. The zoo has a lot of animals on show and even provides their visitors with their own experiences. Surrounded by stunning panoramic views across Belfast Lough.
W5 is the perfect spot for the family.  With over 250 exhibits for you to explore it's a certainty you could spend all day, letting your imagination run wild while learning and uncovering live science demonstrations and fun facts!
Enjoy a great day out at Dundonald International Ice Bowl with a host of fantastic activities all under one roof.  You can choose to ice skate at Northern Ireland's only public Olympic size ice rink, become king of the lanes in the Xtreme Tenpin Bowling Centre with UV lights or go wild for the adventure and excitement of Indiana Land play kingdom.
Calling all water babies! Love to swim and just have no care in the world? Lagan Valley LeisurePlex provides all the fun.  The interactive 'Aqualand' area offers water slides, a see saw, swings, bicycles and waterfalls to be enjoyed by children under 10 years of age.
Have you and your family got an adventurous side and a love for the outdoors? If so, you need to get down and experience what Mobile Team Adventure has to offer! Why not try canoeing, kayaking, tubing, archery, rock climbing and a wide variety of outdoor pursuits. With a list this long a wider range of pursuits, surely you wouldn't try to stop the fun.
We are Vertigo is Northern Ireland's leading entertainment complex for all ages. Trampoline, Adventure, Ski & Spa.  As one of Europe's largest indoor trampoline parks they offer the ultimate day out to remember right in the heart of Belfast. With a range of sessions to choose from at We are Vertigo, they have something to suit everyone and all ages.
How about taking a step back in time and seeing how life was lived over 100 years ago? With over 170 acres of landscape to explore, it's time to discover what life was like by visiting cottages, farms, schools and shops. Why not pay the blacksmith a visit in his forge and watch him work? Help out on the farm and feed some of the animals, pigs, hens, donkeys and goats. Try a taste of what's being cooked in the kitchen of a farmhouse, does soda bread suit?
Since 1953, Aunt Sandra's have been creating handmade chocolates, fudge and boiled sweets all coming from recipes that are over 100 years old. With sweets that you may feel were lost in your childhood, Aunt Sandra's will become a favourite spot. Enter the factory to be greeted with the smells and tastes of old time candy!
Belfast is coming!! Is Game of Thrones a series you and the family enjoy? If so, you are bound to know that Northern Ireland is famous for being the home of sets to the show. As well as being the actual home to the Direwolf dogs! See what the tour has to offer, with the chance to visit one of the sets and take part in activities relating to the show.
Having opened one of the first agricultural themed play villages in the whole of Ireland!  Streamville Open Farm encourages children to learn about food and farming through play.  Kids can explore the village which includes dress up and live demonstrations of not only feeding but cuddling the farm animals too.
Experience the fast pace and excitement of high speed karting at Eddie Irvine's Sports Centre, Northern Ireland's premier karting circuit. Are you up to the challenge of handling the twists and turns of one of the longest karting circuits in the country.  This is it your opportunity to relive the formula 1 circuit track!
Northern Ireland's Biggest and Best Indoor Bouldering Centre is located just off Boucher Road.  The Indoor bouldering (low level climbing above crash mats) is a new craze to hit the sports scene and it is growing rapidly.  Absolutely everyone is getting involved. Toddlers, Teenagers, Parents and Grandparents!
Barry's Amusements is the largest theme park in Northern Ireland. It is situated in the centre of Portrush, County Antrim, on the north coast. It is a popular family attraction for visitors to the area.
The Captain's Challenge has been designed to be wheelchair user friendly, so now everyone can enjoy playing adventure golf! The course features "poisonous" spitting tikki poles plus a water rapid into which you play your ball and a Tiki House 18th hole where you have the chance to win a "Golden Doubloon" which can be exchanged for a FREE game!
It's time for another outdoors adventure! Colin Glen is located in the hills of Belfast, enjoy beautiful woodland walks, outdoor activities and leisure facilities with a spectacular view over Belfast City. Why not try their, 90 metre Double Zip Line, Fan Descender, Climbing Wall, Archery, Orienteering, Laser Tag, Raft Building, Bubble Ball Football and Fishing.
The list above is only a few our favourites mischievous children's activities, however the list of family fun events for the kids is endless. To learn more or book your next experience please visit here.
13:06 29/08/2017