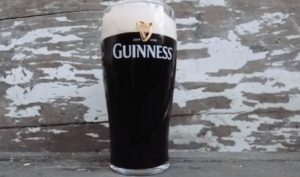 Top 100 Hospitality Venues in Northern Ireland
Hospitality Venues are something that Northern Ireland does not lack. From Michelin starred restaurants and five starred hotels to busy nightclubs, gastropubs and country bars, there is a venue for any mood you are in!
No matter where in Northern Ireland you may be there is a variety of venues for any occasions. Whether you are seeking a wedding venue, a weekend break, a charity venue or somewhere for a bite to eat, you will never be stuck for choices. With award winning bars and clubs dotted around the country, the nightlife is thriving.
A list collated by Hospitality Ulster showcases the Top 100 pubs, hotels and restaurants within Northern Ireland for 2018.  Feel free to view or visit at your own leisure:
Top 100 Hospitality Businesses 2018 (listed in alphabetical order):
To keep up-to-date on the social scene in Northern Ireland join the Belfastforlife community.  Staying connected with Belfast for Life means you'll be updated with the latest developments and news relating to living and working in Northern Ireland.
16:36 01/03/2018