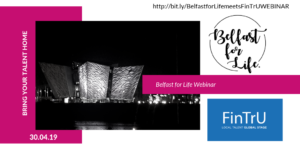 Belfast for Life and FinTrU Webinar
Belfast for Life is an initiative to help diaspora professionals access all the information and resources they need to bring their talent back to Northern Ireland.
Connecting Professionals from outside Northern Ireland, Belfast for Life offers advice and testimonials from community members who have made the move, as well as information on all the things that make Belfast and Northern Ireland a great place to live and work.
Now Belfast for Life has joined forces with one of their featured companies, FinTrU, a leading financial services organisation based in Belfast and the North West, to bring ISDA experienced professionals back to Northern Ireland to take up positions within their quickly expanding company.
Join the Belfast for Life webinar on Tuesday 30th at 1pm with more information on living, working and learning in Belfast, as well as information from FinTrU representatives on the ISDA roles available within their organisation.
If you want to join the webinar live, or have access to a recording to watch later register here: Belfast For Life Webinar
This event will be held on the 30th of April and can be accessed from your computer or mobile device.
Joining us on the webinar will be: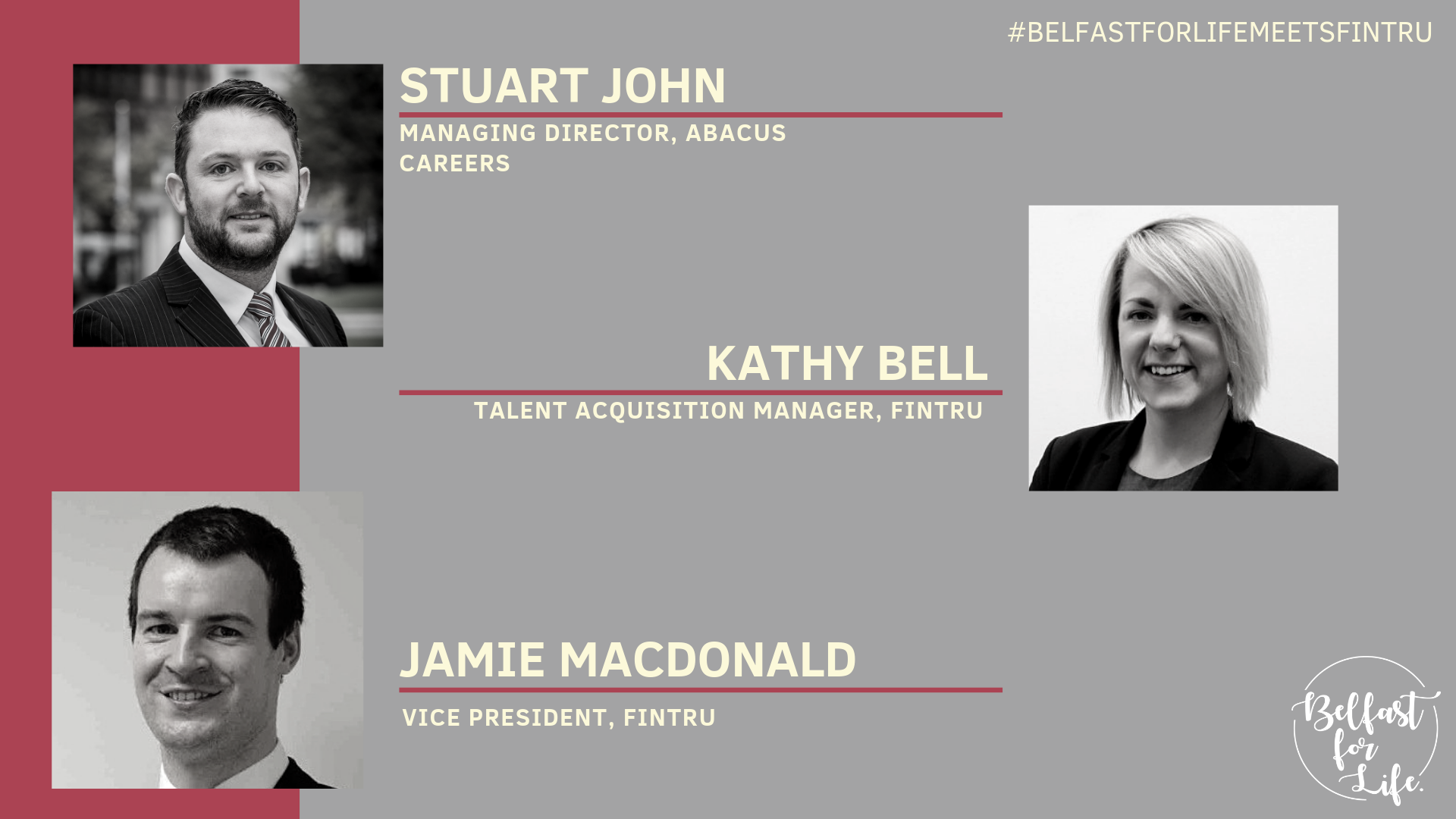 Check out our listings highlighting NI's top Education, Property and Lifestyle options.
Or join the community to keep up to date with opportunities and developments in Belfast.
If you require any further information on the webinar, or relocating to Northern Ireland contact the Belfast for life team on [email protected]
15:29 12/04/2019