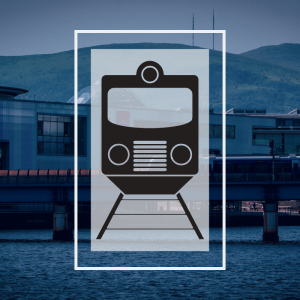 The Transport Hub at Weaver's Cross
As business grows in Belfast, so too does the need for more efficient, more expansive public transport.
Belfast City Council aims to bring 46,000 new and better jobs to the region, along with 66,000 people to live and work in Northern Ireland by 2035. These increases in people and industry need to be met by innovation in infrastructure. The Transport Hub at Weavers Cross is the cornerstone of these development plans.
Weavers Cross will occupy an 8 hectare space within the city centre, and will link a large scale transport hub and a mixed-use development. This transport led regeneration project will cost £175 million and will support the Belfast City Council's The Belfast Agenda, a new vision for Belfast in 2035.
The Department of Infrastructure, in reference to the new transport hub at Weavers Cross has stated:
Public transport has a key role to play in developing competitive cities and regions and is important for a successful economy, promoting social inclusion, health, education and improving the environment.
Public transport and the new station are key to the development of the Weavers Cross area. Amalgamating the Europa Buscentre and Great Victoria Street train station, with provisions made for greater pedestrian access, cycling and public spaces, The Belfast Transport Hub will include a number of significant improvements designed to enhance all transport options, including an integrated bus and rail concourse able to accommodate increased passenger growth.
Weavers Cross – Translink Belfast Hub Project Plan
The improvements being planned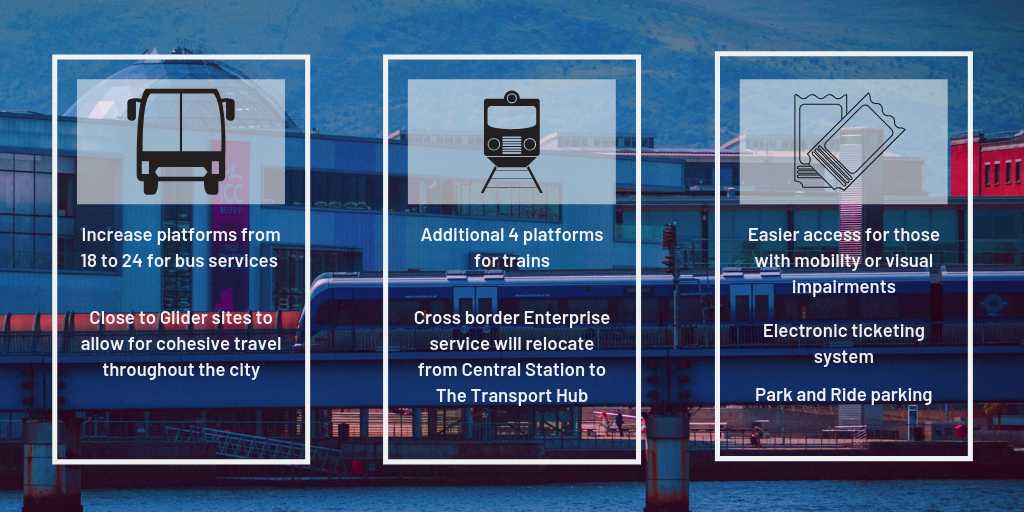 This in turn will encourage inward investment, which means greater economic development which feeds the NI economy and jobs market.
The wider reaching effects on the community
Investment in transport and stations is a proven simulator of the economies local to them. There are wider ramifications for an area and its community than just access to transport. Residential areas neighbouring the Weavers Cross site are Sandy Row in South Belfast and Grosvenor Road in West Belfast. Over the years lack of investment in these areas has led to economic decline.
The new Weavers Cross, named for the historical significance of the weaving industry in Belfast, will draw focus to its surrounding areas for business and social investment.
Network Rail in their study 'The Value of Station Investment' (Steer Davies Gleeve, 2011) has studied the ramifications of station development to the community and local economy.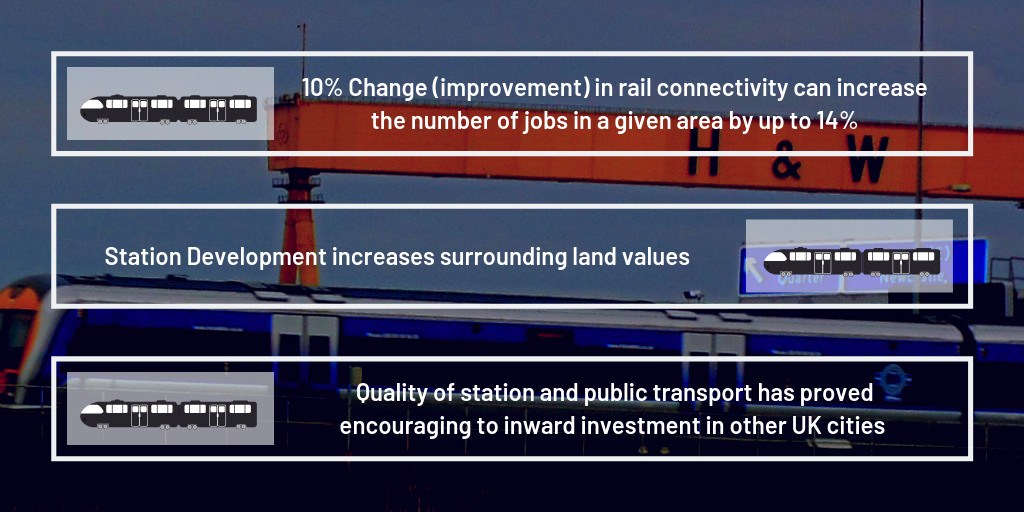 How will The Transport Hub affect services in Belfast for business and tourism?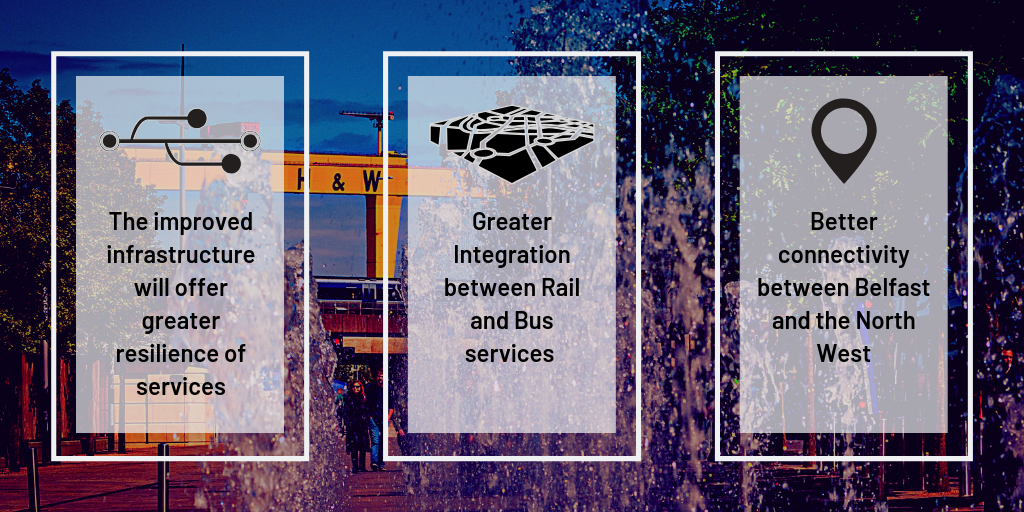 People will alight in Belfast with a greater sense of being able to work, study, live and visit here.
Meeting the demands of a future-ready city
Cycling well also be a focus of the Weavers Cross development, to meet the demands of commuters within the city.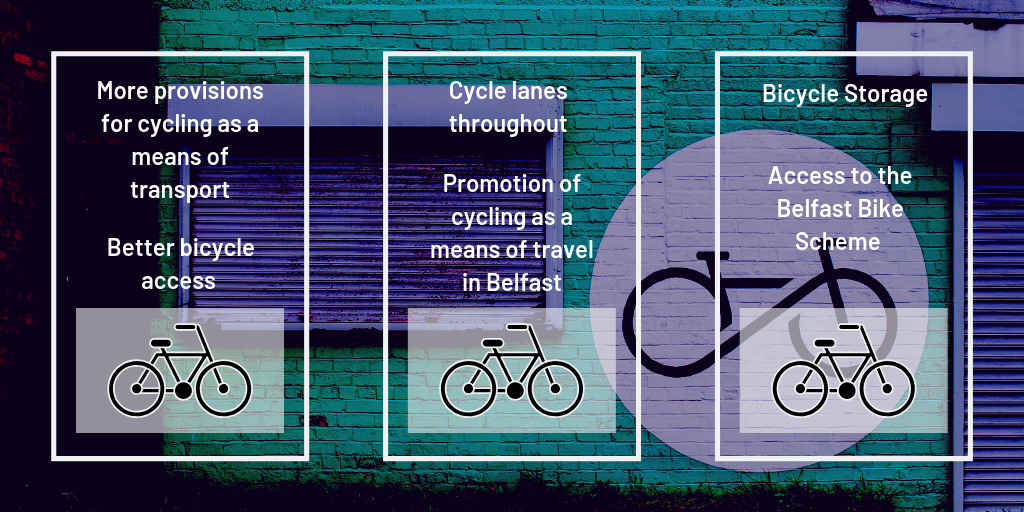 Stations, mainly in central metropolitan locations are also helping cities address concerns over congestion.

David Biggs 'Railway stations are the beating heart of urban regeneration' Managing director, Network Rail Property
In Belfast there are congestion issues. Around the Westlink and the entrance to the M2 on York street most notably. The local economy is estimated to have lost £14m due to congestion in 2017. The Belfast Executive put in place investment to find solutions to these problems. The Transport Hub at Weavers Cross is a cornerstone of the plans being put in place.
Curious about the commute? Check out Northern Ireland commuting times here.
Want to know more good news about living and working in Belfast? Join Our Community and let us keep you informed.
16:10 18/07/2019