Good news! The Deadline for BelfastforLife Expo applications has been extended.
You now have until 5pm on Monday 3rd of February 2020 to submit your application. Good Luck!
The inaugural BelfastforLife Expo will take place on the weekend of Friday 6th March 2020.
The BelfastforLife Expo is hosted by the Abacus Talent Group, is supported by Belfast City Council, NI Connections, Visit Belfast, and a number of prestigious Belfast based companies. The vision of the BelfastforLife initiative is 'To realise the full potential of the Northern Irish diaspora for the good of all'.
What is the BelfastforLife Expo?
The BelfastforLife Expo is an unmissable weekend of activities, it will allow participants to gather all the information they need to make Belfast their home. You will meet employers, attend networking events, formal and informal dinners, seminars and more. We have it all covered: jobs, property, childcare, schools, relocation and advice from those that have made the move.
You will even be given a taste of Belfast's thriving nightlife and social scene!
Schedule of Events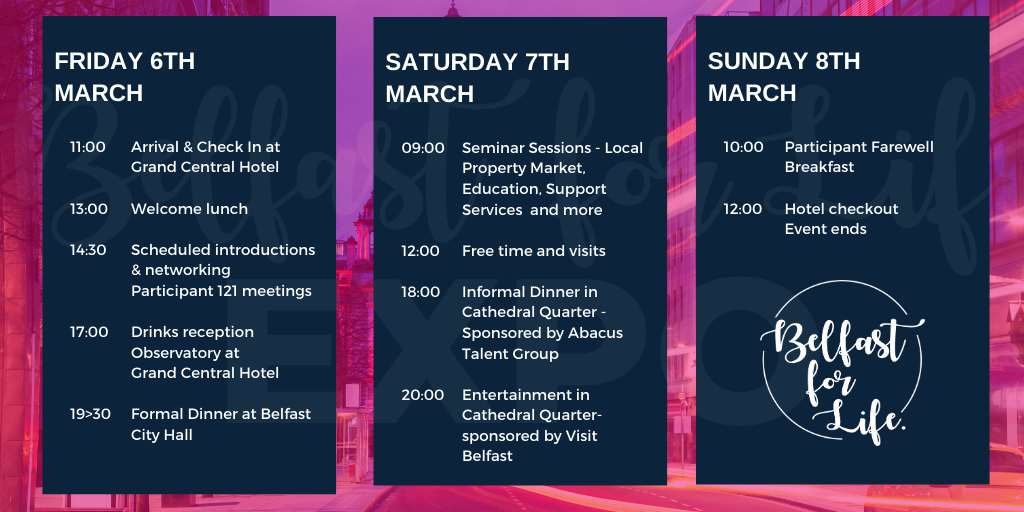 Key Skills Required
If you have the skills listed below, get in touch, we want to help you access opportunities here in Belfast.
Key Dates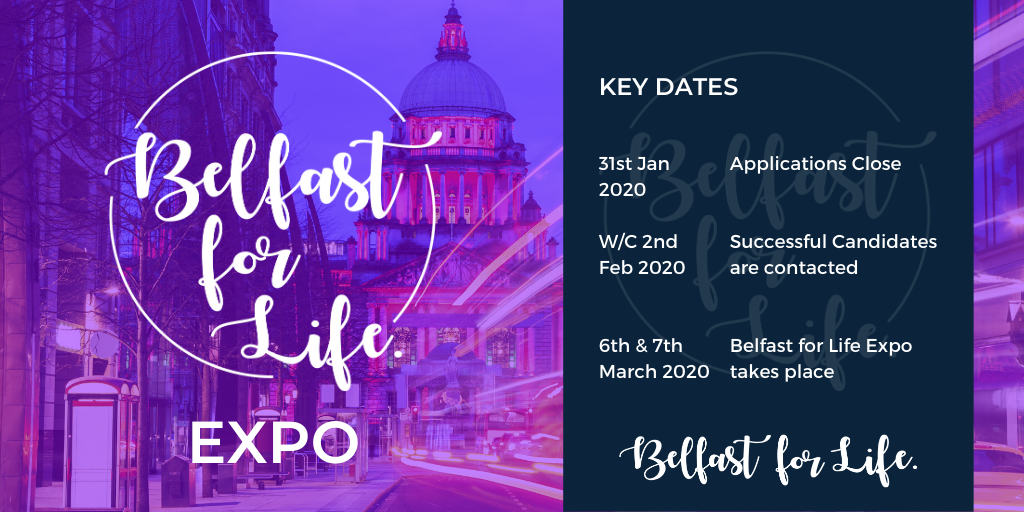 This innovative and unique event could not happen without the support of key stakeholders. Huge thanks must go to our participant commercial organisations and associated partners:
The Belfast for Life Expo is proudly sponsored by: